Runmageddon Global is going to conquer Caucasus again!
The bravest Pioneers have already left their footprints on the ferocious routs of hills of the Caucasus! Now it's your turn! Join the crew of the bravest ones and face the Georgian challenge! Make your craziest dreams come true, prove your strength and make a piece of history during the second edition of Runmageddon Caucasus!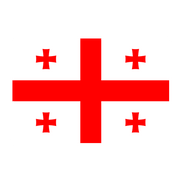 See what you're commin' for!