The dust is still floating in the hot air over the sand dunes and the rocks of Atlas Mountains are still vibrating after your counquering, but we are already planning another adventure of a lifetime for you!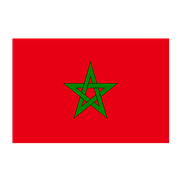 In March 2020 we're going back to the Sahara Desert! Take a deep brath coz ferocious kilometres on the hot routes and the amazing views are gonna take it away!
4 days of epic run, 60 or 120 kilometres and loads of crazy people, that will and up as you lifetime friends!
Will you say no to the adventure of a lifetime?
Find out more about the upcoming edition!